Architectural integration of photo-voltaic systems in buildings (Building Integrated Photovoltaics BIPV)
We implement a variety of photo-voltaic integration technologies in buildings, which are suitable for visual impact, mechanical and electrical safety as well as maximum energy generation.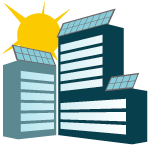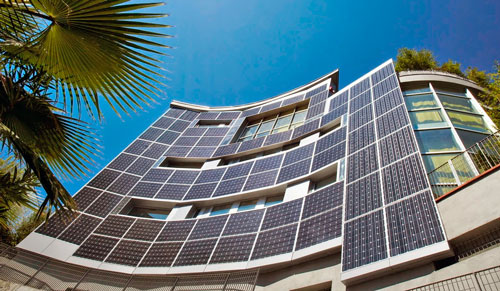 BIPV
It offers a functionality beyond the electricity generation: incident light modulation, acoustic and thermal conditioning, structural and architectural design, visual aesthetics (colors and shapes) and a futuristic image.
Different integration applications in glass covers, skylights, pergolas, curtain walls, double-skin facades, facade claddings, protection with slats or cantilevers.
Other applications: street furniture, stairs and balcony railings, etc