We put at your disposal our team, specialized in the development of photo-voltaic solar energy projects and constantly updated with cutting-edge trends and technology in order to provide you with the best results.
Our working philosophy respects the environment, which is why when partnering with us you will have access to the latest technology and to the smallest environmental impact.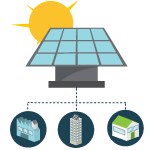 Projects of distributed generation with different pricing methods and generation-consumption
control.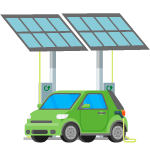 Outdoor car parking that offers protection from the sun, electric power supply and electric vehicle charging.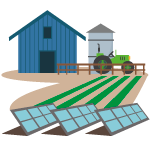 Isolated power supply for schools, hospitals, rural lanes, telecommunication systems, RF and TV transmitters.